Naperville Porta Potty Rental
NAPERVILLE PORTA POTTY RENTAL
Portable restrooms for every occasion. Serving the communities in and around Chicago land area.
Fast, Friendly and Dependable Naperville Porta Potty Rental.
Here at Pro Waste Inc. , we offer a variety of porta potty options for rental to the Chicago and surrounding suburbs. Our porta potty rentals are some of the most competitive prices in the area and we offer many porta potty options. Whether you are looking for a single basic unit or a luxury restroom trailer for your wedding, we have you covered.
We provide exceptional services to both residential and commercial markets in the Chicagoland area. At Pro Waste Inc. we make the entire process easy. We are a reliable, family owned and operated portable toilet rental company and we believe in taking care of our customers.
As a family owned and operated business, we know how important it is to exceed the expectations of our clients and to consistently provide fast, dependable service to keep their construction, remodeling or clean out projects moving forward.
Same day delivery and removal available in most areas. Request a Quote today!
Naperville Trusted Porta Potty Rental Company
Clean, quick and trusted services
We offer a variety of porta potty options for you to choose from. Contact us today to get a free quote!
Portable Restrooms for all Events
Find the best portable toilet solutions for all your needs
Concerts, sporting events, construction sites, golf courses, weddings, private parties and more. Pro Waste, Inc. has you covered!
our portable restroom rental options
This porta potty comes standard with a toilet, urinal and stocked toilet paper dispenser.
Standard Restroom with Sink
This is standard restroom with sink. This sink is designed to go in a Satellite portable restroom unit.
This 25% larger porta potty comes with a flushable toilet, sink and stocked toilet paper dispenser.
This restroom is ADA compliant and handicap accessible. Multiple options exist for your needs.
This is the largest ADA compliant portable restroom that Pro Waste Inc carries. Call us today for a quote.
The climate controlled luxury restroom trailers come in two and four stall variations.
Pro Waste Inc's hand washing station uses the best portable sink in the industry.
SaniStand Hand Sanitizer Stand is a versatile and convenient solution for keeping hands.
Pump out services for portable units, buses, trains, and rv's.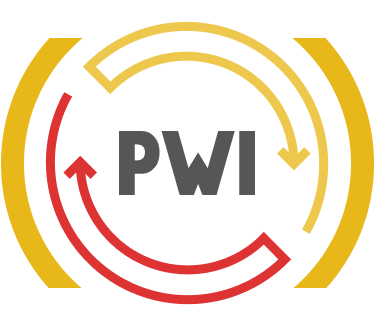 HOW MANY PORTA POTTIES DO YOU NEED?
Reference the chart here to determine the approximate number of portable restrooms you may need for your event.
Determine how many hours your event will last.  If multiple days, use the longest day.
Determine your guest count.  If multiple days, use the day with the largest attendance.
Use the chart to determine the number of restrooms needed for your upcoming event.
If alcohol is being served, add 15-20% more restrooms.
Add one Handicap Accessible Restroom per 20 portable restrooms, or a minimum of one for events open to the public.
Adequate hand washing should also be provided with restrooms in all food service areas.
A minimum of (1) handwash station should be added per (4) restrooms
CLIENTS' TESTIMONIALS
What people are saying about Pro Waste, Inc.